Pressure Controller 3: Pneumatic Pressure Controller
Description
RDR pneumatic pressure controllers are designed for laboratory use. Applications include pneumatic control of elastic diaphragms for controlled displacement and strain for biological measurements. A typical example of measurements like this is published here:
K.C. Hart, J.Y. Sim, M.A. Hopcroft, D.J. Cohen, J. Tan, W.J. Nelson, B.L. Pruitt, "An Easy-to-Fabricate Cell Stretcher Reveals Density-Dependent Mechanical Regulation of Collective Cell Movements in Epithelia", Cellular and Molecular Bioengineering, 14, pp. 569–581 (2021) https://doi.org/10.1007/s12195-021-00689-6
RDR pneumatic pressure controllers are available to order. Please contact: pressure@reddogresearch.com
Features
Vacuum (Negative) or Positive pressure control
Programmable control waveforms
Self-tuning control algorithms adapt to your system
Stand-alone operation
Digital synchronization output signal
Download the
Data Sheet
.
System Diagram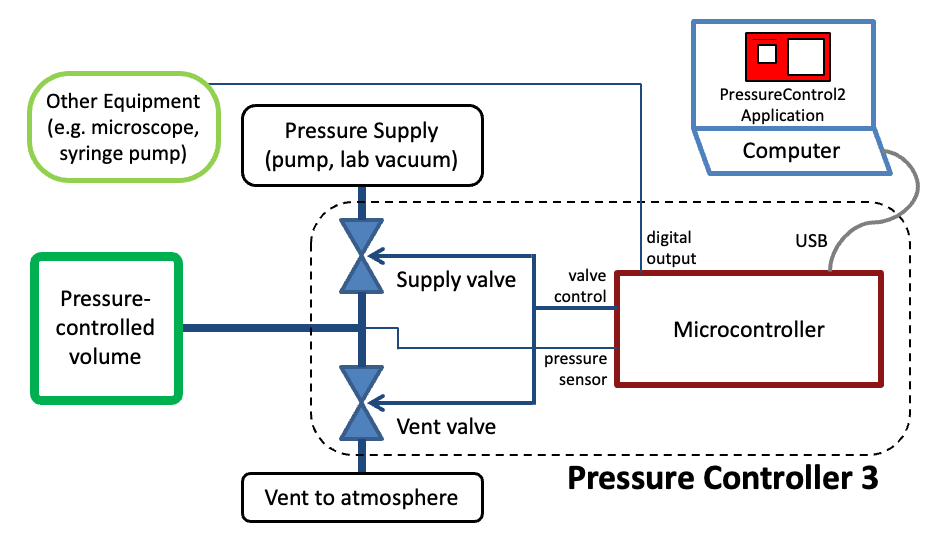 Pressure Controller 3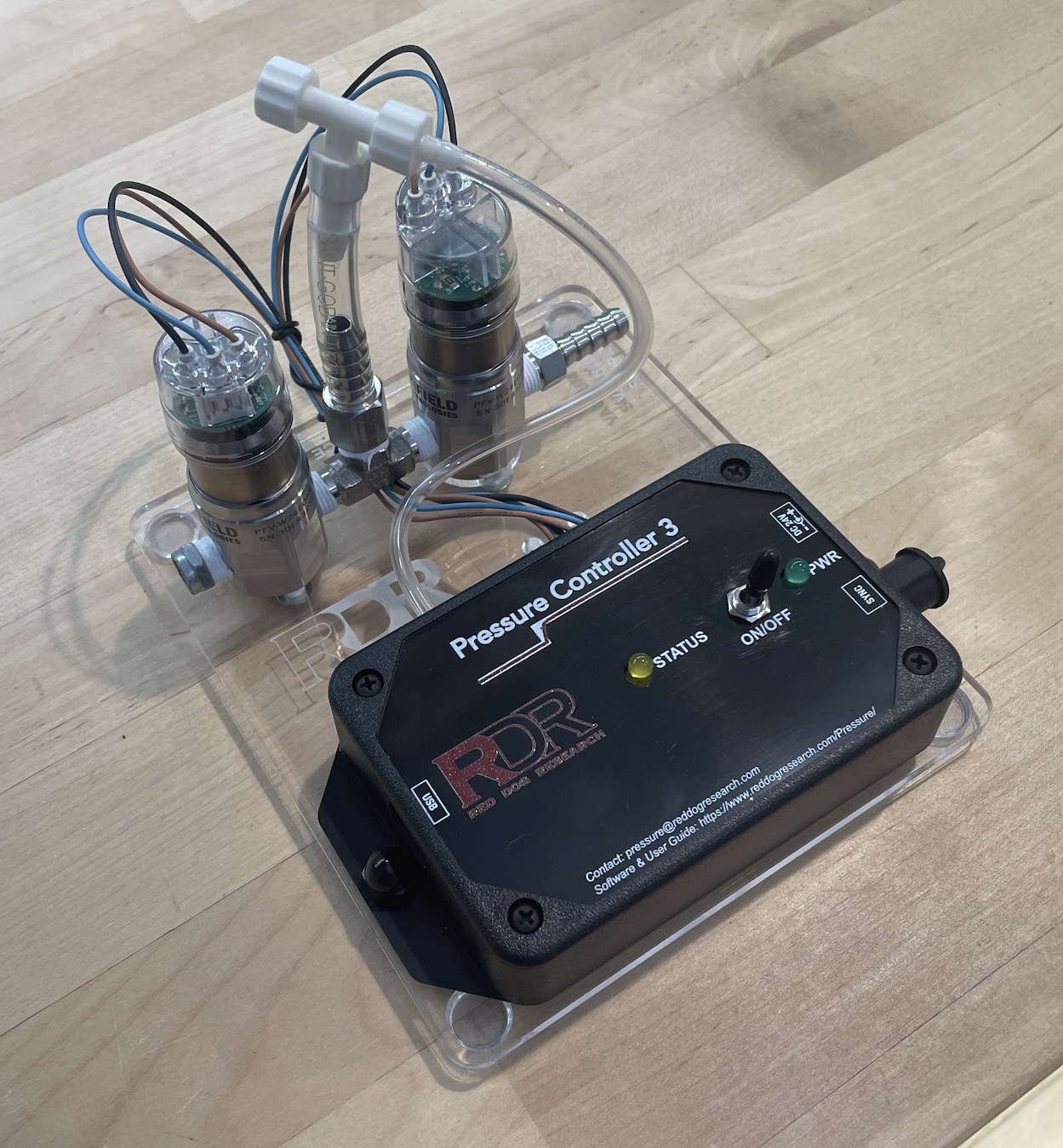 User Interface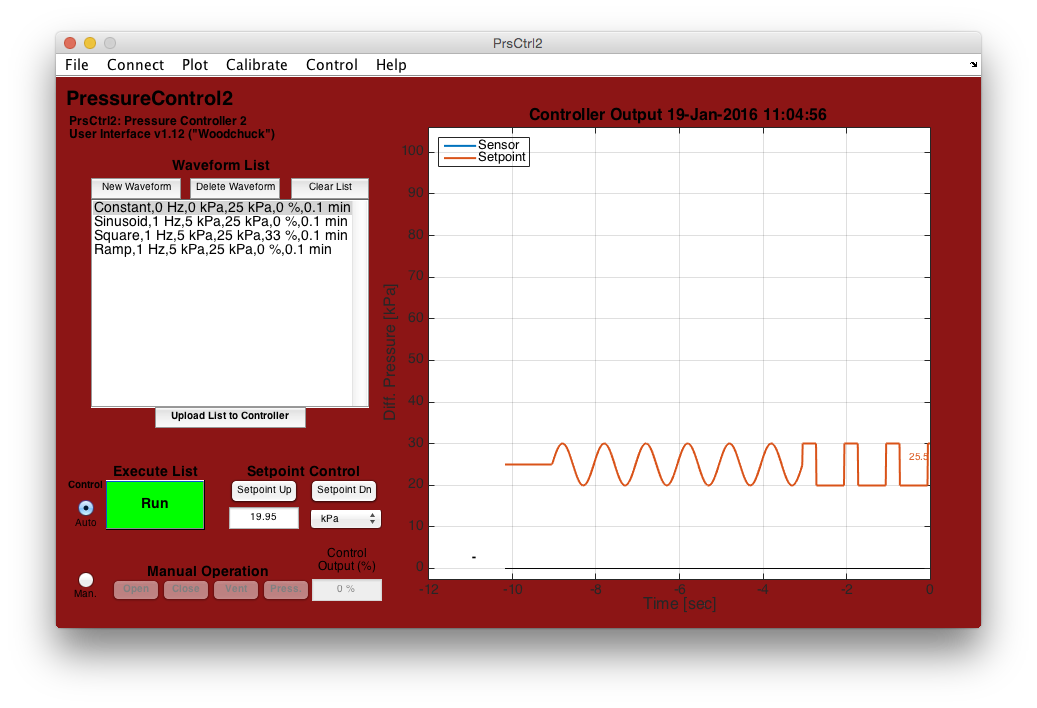 Ordering
RDR pneumatic pressure controllers are available to order. For more information, please email:
Download Software and User Manuals
Download